I was just wondering what FM was doing, if anything, as I had noticed a photo of Marty Deller, their drummer, going motorcycling with his friend Neil Peart of Rush. Now if there is a drummer that is as good as Peart, Marty may be that person...and is probably better that Neil is in some areas. Back when FM released Black Noise, there is a section in the title cut where one complicated drum rhythm fades over the other to create a rolling, changing set of drum rhythms. Sounds like a simple thing to do...if you use overdubs....well, Mr. Deller plays a drum kit with two bass drums, and he plays that track live, somewhat better than the album version I think, and he uses one hand and bass drum to play one rhythm, and then plays the other and merges them together into the new rhythm. It is amazing to hear and watch!
But anyways, the reason I am posting here is because I saw some photos from last year's NEARfest, where FM reformed, and played. Here they are: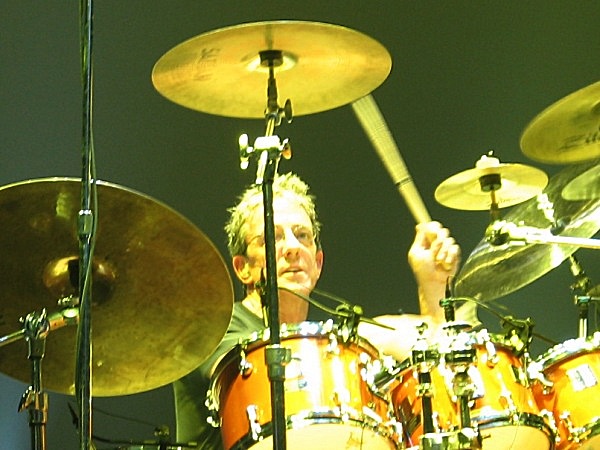 Marty Deller, Drummer, FM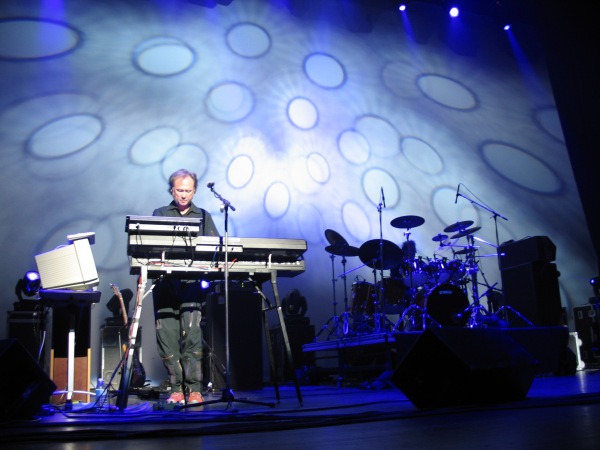 Cam Hawkins, Keyboards, Bass, Bass pedals, and Vocals, FM
You can see more photos here:
http://www.dryden29.net/music/nearfest/2006/
They include photos of Keith Emerson, Tony Levin, Larry Fast, and various other interesting bands and artists.
ttyl